Weller RT Tip all in one Soldering controller Pen – assembled and tested – for Weller RT tips Pico & Micro ( WMRP compatible).
Key Functions:
Adjustable temp. settings with Potentiometer up to 400 deg. C, stand-by at 150 deg C (when RT tip is in toutch with wire to controller). Fast heat up to pre-set temperature (max. 400 deg C).
Works with any WEller RT type of tip !! RGB Led WS2811 Green, Red, Blue indicates heating of Tip stages. Display colors are white and Blue.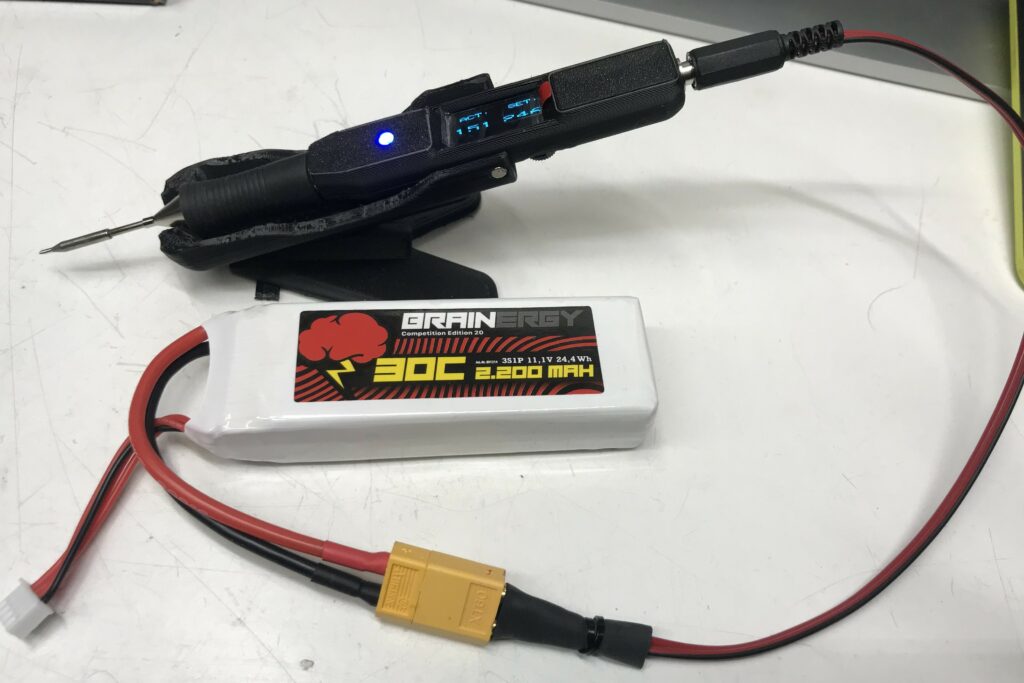 Or use battery Lipo 11.2V – 2200–3800 MAH
Power Supply needed: 12V 4A (60W) could be old computer Power Supply…
Temperature setting range: 0 deg.C to 400 deg.C
Video Link: https://youtu.be/0tno5tp7Y6E
Buy one now? See my shop!
3D printed stand for Weller All in One Controler
Link to download STL: https://drive.google.com/drive/folders/1IWUtKuOq_Qf26sKSb7yDMvT5jHJZZJK9?usp=sharing